SETTING SALES RECORDS
WITH TRAINING FOR SUCCESS!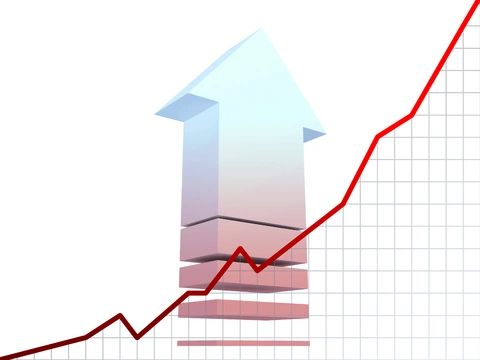 For more information on Sales Training in Missouri, call (888) 287-0149 or e-mail us at Info@SalesTrainingMissouri.com
Sales Training Customized to the Diverse Needs of Missouri Businesses

All Training for Success sales training programs are designed for specific industries and tailored to meet your organization's specific goals, style and objectives.
Highly Interactive & Engaging Sales Training Programs

• Role playing exercises reinforce the material and shape each sales training technique to fit your representatives' individual selling styles
• One-on-one sales training consultations tailor the AAA Training For Success sales and motivational techniques to every salesperson's own selling situation
• Limited class size to ensure individual attention
• Real world sales training techniques for the Missouri sales training marketplace
• Sales Training Techniques Guaranteed to Close Sales

Check Out Our Online Sales Training Sample Course Outlines Below:

1. The Art of the Sales Call
2. The Art of Leading the Prospect to Buy
3. The Art of Building People Skills / Honing the Presentation


Custom Sales Training Programs & Sample Outlines:
SAMPLE COURSE OUTLINES
INTENSIVE ONE-DAY SEMINAR:
THE ART OF THE SALES CALL
This program provides your sales representatives with proven sales techniques that will allow them to quickly control the sales call.

Sales representatives will learn:

• Friendly rapport-building techniques to create long term sales relationships
• 11 ways to gain your prospect's attention in seconds and make a good first impression
• Four sets of questions that develop trust and uncover your prospect's needs
• The single essential technique to handle any objection
• Eight steps to reveal the hidden reasons that keep a prospect from buying
• Four-part technique to highlight the benefits of your product over those of the competition
• 10 different closes for powerful results

Through role-playing and training exercises all of these techniques become second nature.


For more information on Sales Training in Missouri, call (888) 287-0149 or e-mail us at Info@SalesTrainingMissouri.com
COMPREHENSIVE 2-DAY SEMINAR:
THE ART OF LEADING THE PROSPECT TO BUY
This sales seminar provides your sales people with all the skills and techniques necessary to increase their sales, close more efficiently and exceed their quotas, no matter what their levels of expertise.

It incorporates all the benefits and sales training techniques of the 1-Day seminar.

Sales representatives will also learn:

• Eight ways to prove product value and quality
• Four steps to sell product benefits rather than features
• 21 ways to make your presentation unique and memorable
• Three techniques that will make sales reps better listeners
• Three-point system to increase the number of cold calls your representatives make by at least 20%
• Seven ways to handle the most common objections
• Goal setting and visualization exercises increase motivation and have reps reach 100% of their potential


EXTENSIVE 3-DAY SEMINAR:
THE ART OF BUILDING PEOPLE SKILLS / HONING THE PRESENTATION
The intensive review, role-playing and practice of sales techniques, combined with videotaping, enables your representative to strengthen every aspect of his or her presentation.

This sales training program contains all of the successful business strategies and teaches all the sales training techniques of the 2-day program.


In Addition Sales representatives will learn:

• How to see yourself from your prospect's viewpoint
• The seven most common reasons prospects justify purchasing and how to use them as triggers
• How to use networking to gain qualified prospects
• Find the emotional "Hot Button" for every purchase
• Develop a presentation that incorporates each of the sales techniques learned

Custom-tailored sales programs for your company


As always, each sales program is tailored to your company, your industry and your team. In addition, each sales program incorporates the sales skills and tools utilized by your top achievers. Programs can be delivered at a location of your choosing or at our Missouri Training Center.
For more information on Sales Training in Missouri, call (888) 287-0149 or e-mail us at Info@SalesTrainingMissouri.com